Celebrating Cultural Diversity Here at Elm Tree
We absolutely love to celebrate all cultures here at Elm Tree. Each child and their family are taonga (treasure) and worth celebrating. A rich sense of belonging for children and their families is crucial for their success here at Elm Tree and for their lifelong learning. Our centre philosophy underpins respectful, inclusive practice for all.
We centre our practices around whanaungatanga, valuing the partnership we have with our whānau and working with them to fulfil their aspirations for each child; and manaakitanga whereby all whānau are cherished and warmly welcomed into our whare. We are proud to embrace Te Tiriti o Waitangi through genuine partnerships with Māori learners and by reciprocating knowledge of Tikanga and Te Reo Māori with our whānau and tamariki, as well as sharing and celebrating the many other wonderful cultures represented within Elm Tree.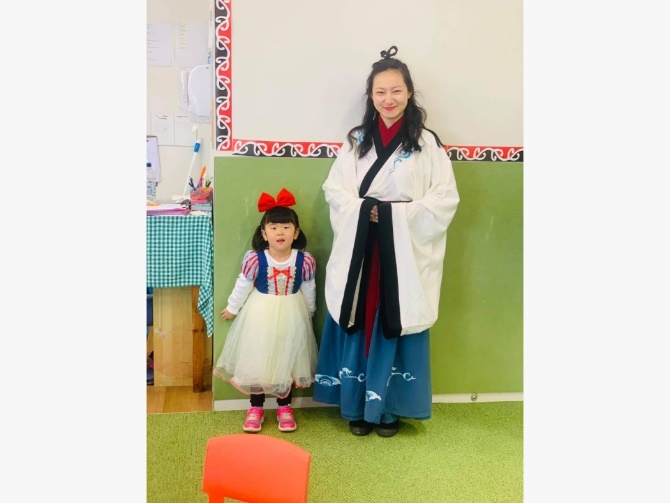 Our early childhood curriculum Te Whāriki (2017) states:
"Learner identity is enhanced when children's home languages and cultures are valued in educational settings and when Kaiako are responsive to their cultural ways of knowing and being" p.12.
Our curriculum also states, "there are equitable opportunities for learning irrespective of gender, ability, age, ethnicity or background".
We whole-heartedly agree with this and strive to always make every child, their family and culture feel at home here at Elm Tree and to have each child's culture be celebrated and part of our daily curriculum.
It is so special to celebrate all cultures with our children and families.
Waiho I te toipoto, kaua I te toiroa – Let us keep close together, not far apart
Arohanui – Nicola and The Elm Tree Team.