What is on in the Bay this Summer?
Here are some fun things you could do this Summer, suitable to all ages, but aimed at families with children. These are fun, cheap or free activities in a range of areas in the Bay of plenty area.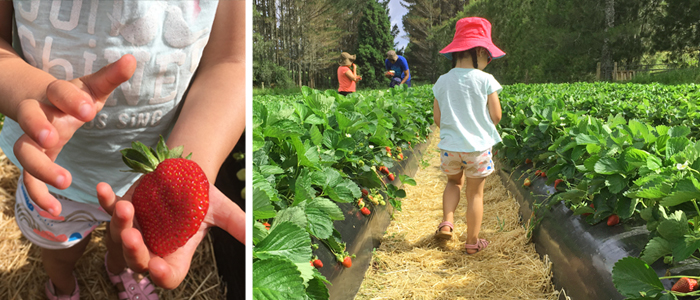 1. Berry Picking!
Somerfield's Berryfruit Farm PYO is a very popular place during the summer season and has some of the largest and juiciest strawberries available. Kids will love picking all the fruit and will be very tempted to eat them when no one is looking. As well as PYO strawberries, you can also buy ready picked berries such as raspberries, blueberries and blackberries at very cheap prices. Another orchard to visit is Redwood Lane Blueberries which opens late January for PYO blueberries.
2. Eat Dinner in the Domain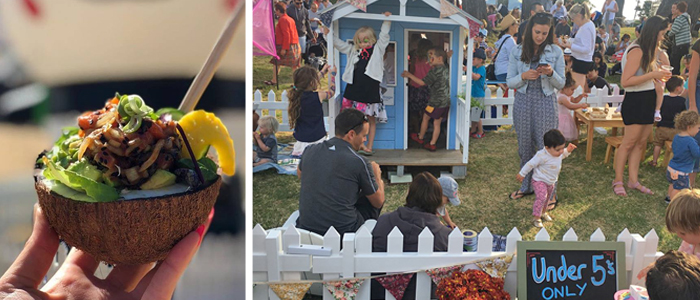 Dinner in the Domain is a weekly artisan food market held in the idyllic Papamoa Domain. Operating every Thursday evening till the end of March, this event promises to offer the best street food in the Bay. There is live music while you enjoy your meal and also a kids play area to keep the little ones entertained and face painting.
3. Watch a Movie under the stars at Night Owl Cinemas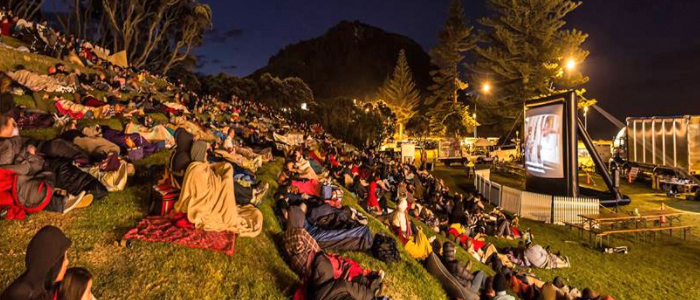 Enjoy a night out by watching a movie under the stars. Night Owl Cinema offers an outdoor cinema experience and is located at various venues around Tauranga. Every Night Owl Cinema is supported by local food trucks that make the tastiest food, coffees, candy and popcorn for your convenience. Check out the website for movie schedule.
4. Go camping at Mclaren Falls Park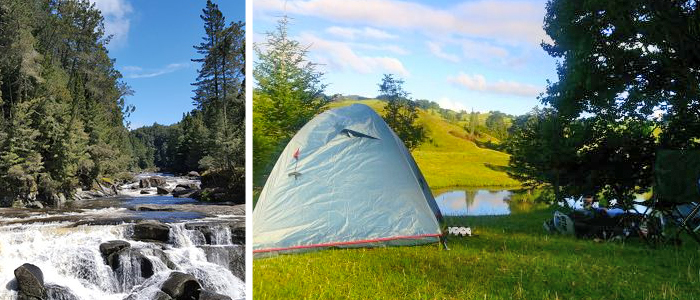 Just 20 minutes drive from Tauranga is McLaren Falls Park. This tranquil and secluded park makes it a great place to take the kids camping. The park consists of 190 hectares of pastoral and horticultural parkland set alongside Lake McLaren. There are lots of walking trails, waterfalls, bird life and glow worms to see here. Three different camp sites to choose from each with BBQs, picnic tables and toilets facilities. Only $10 adults, $5 children and under 5 free which makes it a great value camping holiday and with lots of activities to keep the entire family entertained. Also at the park is The Falls Cafe and Marshalls Animal Park.
5. Get airborne at the Papamoa Pump Track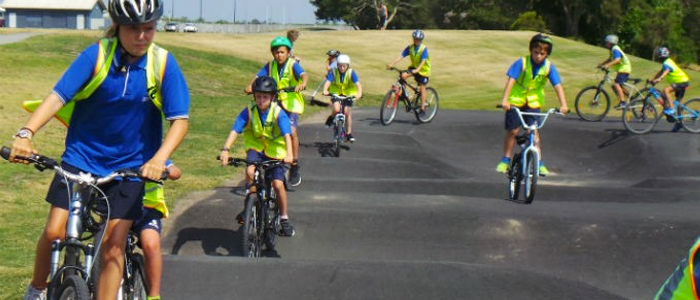 The Papapmoa Pump Track opened in December 2017 and is already proving popular amongst young cyclists in the area. Located in the Gordon Spratt Reserve, the pump tracks are set up with a series of rollers and berms that allow the rider to gain and maintain speed along the track without pedalling. The basic goal of a pump track, besides having fun, is for the rider to learn how to pump the terrain to maintain speed. The pump tracks can also be used for scooters and skateboarders.
6. Get wet at The Lakes Water Park Playground

The Lakes Water Playground in Pakanga Grove is Tauranga's first water playground. It is located in a new area of The Lakes off Te Ranga Memorial Drive. This cute little playground has large rocks embedded in the ground with little bridges and grass area dotted around. There's an Archimede's screw which brings water up from a little watering hole, river channels with different style gates to control water flow, water pumps and wheels. Also at the playgrounds are swings. Read more about the park here.
7. Dine at the Gourmet Night Markets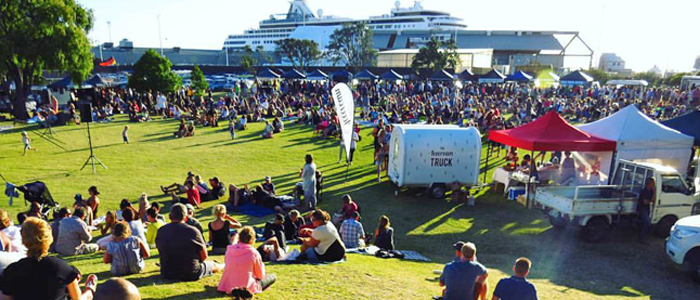 The Gourmet Night Markets is a gourmet food market with a real point of difference. With live music and the best selection of street food Tauranga has to offer. The market runs every Friday from 5pm – 9pm until the end of March and is located at Coronation Park, Mt Maunganui.
8. Get your adrenaline fix at Waimarino Adventure Park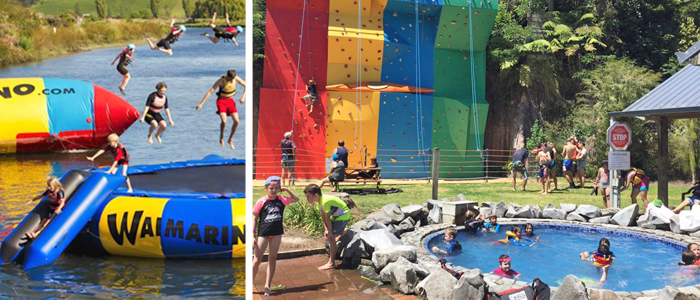 Waimarino Adventure Park is Tauranga's ultimate water and adventure playground. Here you can slide down NZ's only kayak slide; go rock climbing, play beach volleyball, battle the champ on the Gladiators pole or soak in the warm pool while a BBQ cooks nearby. For the under 5's there is the trampoline, slip 'n' slide, warm thermal pool, low ropes course or riding in the Pedalos with parents or an older sibling. Waimarino Adventure Park provides the perfect day out for the entire family.
9. Soak n Sounds at the Mount Hot Pools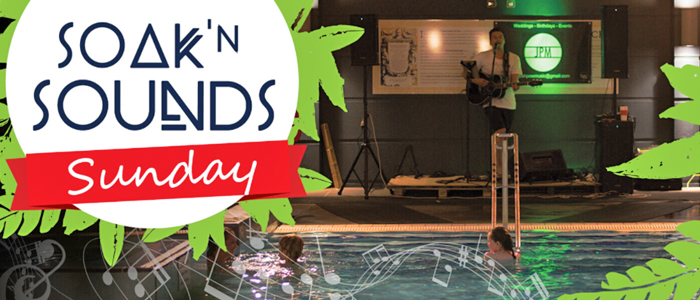 Take the kids to unwind with a relaxing soak and a live musical performance at Soak'n Sounds Mount Hot Pools. A live musical performance will take place every Sunday between 7-8.30pm until the end of April.
10. Visit the Three Little Pigs at the Looking Glass Garden
The Looking Glass Garden is a magical garden wonderland where fairy tales and nursery rhymes come to life. Nestled in the Papamoa Hills overlooking Te Puke, the open-to-the-public 8 hectare (20 acres) garden was developed over 33 years by former owners Gael & Cedric Blaymires. Here you will find characters and settings from popular children's books and nursery rhymes such as Alice in Wonderland, The Three Little Pigs, Goldilocks and The Three Bears, Humpty Dumpty and much more. Read more about the garden here.
11. Feed the animals at Marshalls Animal Park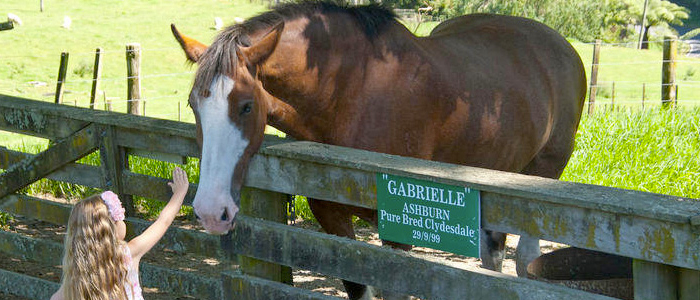 Marshalls Animal Park, situated within McLaren Falls Park, consists of 35 acres of pastoral grassland and is home to many domestic and exotic animals. Well-planned walkways, guide you to an up close and personal encounter with the animals and children are able to feed and play with a host of farmyard animals and other exotic wildlife. The park is home to emus, ostriches, goats, pigs, sheep, rabbits, birds, horses, deer, cattle, guinea pigs and more. Sheltered picnic spots with tables allow you to enjoy the attractions at your leisure and there is also a playground complete with flying foxes, swings and slides. A well-stocked shop with essentials, tea, coffee, pies, ice creams and animal feed is available for you to purchase. Marshalls Animal Park is an excellent day out for the whole family.
12. Chill out at Omokoroa Beach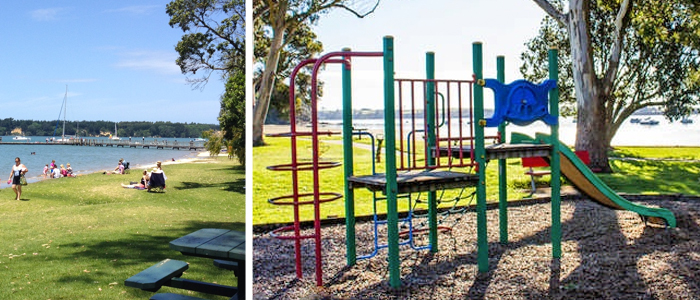 A hidden gem outside of Tauranga is Omokoroa Beach. Just 20 minutes from Tauranga, this peaceful beach lies near the tip of the peninsula and is a safe swimming spot for young families. This beach provides plenty of shade from the hot sun and the calm water makes it ideal conditions for young ones to swim in. A large children's playground is located right
13. Splash at Memorial Pools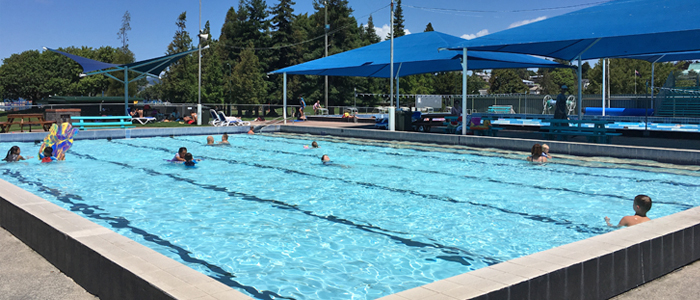 14. Ride the Miniature Train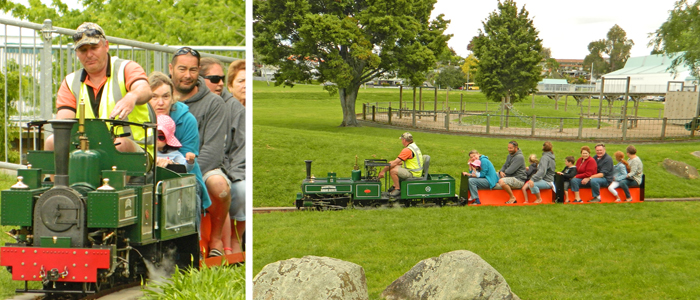 The Tauranga Model Marine & Engineering Club owns and operates the Miniature Railway located at Memorial Park. It is a very popular attraction in Tauranga and is open every Sunday from 10am – 4pm, weather permitting. Train rides are free for under 2s or $2 per person and is enjoyed by all ages both young and old.

Only 30 minutes from Tauranga CBD, this beautiful reserve has 2 spectacular waterfalls. The upper waterfall is a series of nine beautiful cascades, and the second one is a typical horsetail falls with a swimming hole. The 30-45 minute loop will lead you around well formed tracks, some are steep in parts but steps and handrails are there to help you. Above the carpark is a picnic area where you can enjoy great views of Mount Maunganui and the Port of Tauranga.
Sunscreens – What does all the information say?
Consumer recently did some testing on the 'top' 10 sunscreen brands. Below are the top 5 that meet all the claims as advertised on the bottle/packaging.
Met their claims: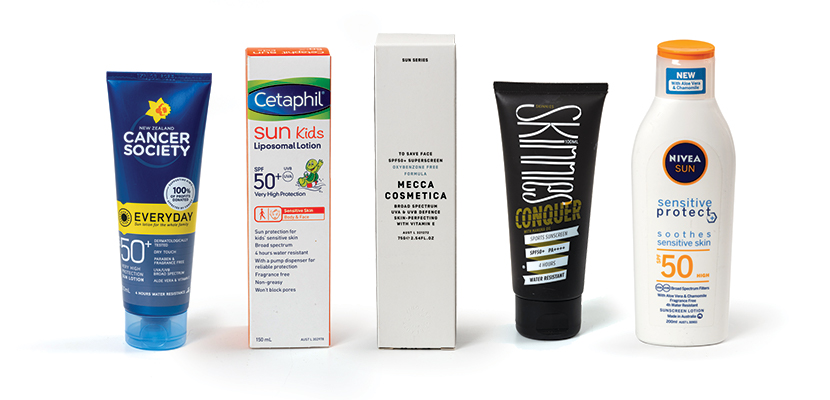 Five of the 10 sunscreens we tested met their SPF label claim and the requirements for broad-spectrum protection:
• Cancer Society Everyday SPF50+
• Cetaphil Sun Kids Liposomal Lotion SPF50+
• Mecca Cosmetica To Save Face Superscreen SPF50+
• Skinnies Conquer with Manuka Oil Sports Sunscreen SPF50+
• Nivea Sun Sensitive Protect SPF50
Below are the 5 that did not meet the claims on their bottle/packaging.
Failed to meet claims:
• Le Tan Coconut Lotion SPF50+
• Banana Boat Daily Protect Sunscreen Lotion SPF50+
• Sukin Suncare Sheer Touch Facial Sunscreen Untinted SPF30
• Natural Instinct Invisible Natural Sunscreen SPF30
• Ecosol Water Shield Sunscreen SPF50+
What to look for in a sunscreen and how to protect yourself from the sun.
• Look for sunscreens with an SPF of 30 or above, plus water resistance and broad-spectrum protection.
• Apply sunscreen at least 20 minutes before going outside.
• Apply plenty – about two teaspoons for each leg, and one teaspoonful for each arm, your back, your front and your face (which includes your neck and ears). That adds up to about 45ml for a full-body application.
• Ignore "once-a-day" claims. Sunscreen should be reapplied often – every two hours you're outside.
• Mopping up sweat or towelling dry reduces protection: apply another coat of sunscreen immediately.
Remember, a sunscreen is only one part of your defence against UV radiation. You should also cover up with suitable clothing, a broad-brimmed hat and UV-protective sunglasses, and seek shade. When the sun's rays are most intense (between 10am and 4pm September to April or when the ultraviolet index (UVI) is greater than three), limit your time outside.
For full results please see:
https://www.consumer.org.nz/articles/sunscreens/full-test-results
We wish all our friends and families a happy, safe, and fun Summer in the Bay of Plenty.